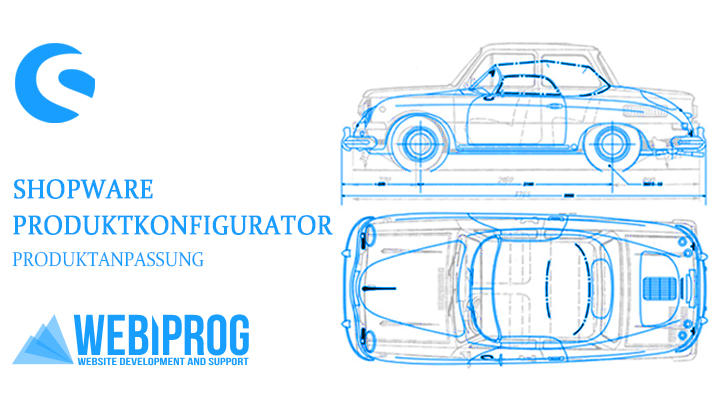 Let's start with a common example. You've opened your Netflix account and there they are: 4 Spanish TV series, an ad for an Indian horror movie, and a few other movies that you've already seen and didn't really like. The first instinct would be to just leave Netflix and ask yourself – what went wrong?
Fortunately, Netflix is one of the platforms that excels at exceptional product customization. From different cover art for movies and TV series to extremely accurate recommendations, Netflix does it all. Sometimes they're so good that even after 20 minutes of searching, we can't decide what to watch (among all the great recommended titles) – but that's up to us!
Product customization is key to successfully serving your customers. Remember that not every customer will want to use your product in the same way.
Product customization is the key to delivering a personalized customer experience to each and every customer. If you do this successfully, you will dramatically increase both customer loyalty and customer satisfaction.
Individualization is almost a must today, because it has become a matter of course in many companies. And that's not a bad thing! Improving customer satisfaction through product customization is a great way to ensure that you keep your customers!
Plus, Deloitte came up with an interesting finding in their recent study! According to their study, 1 in 5 customers are willing to pay 20% more for a personalized or exclusive product. Why is that?
Customers who can customize their products to their liking will find added value through this form of a unique product or even through a feature like the Shopware Product Configurator.
Product customization has a significant impact on your customers and there are many advantages to using it. But are there also disadvantages? In the next section we will discuss both the advantages and disadvantages of product customization, so here we go!
Advantages and disadvantages of Shopware product customization.
While product personalization may seem like a flawless concept, there are some obstacles you should consider before implementing these features.
Here, we'll go over both the pros and cons of product customization. After that, you can weigh the pros and cons to make a final decision for yourself.
Advantages of product customization
There are a lot of benefits to product customization, so let's dive right into them and name a few!
– You can generate more sales by implementing product customization in your Shopware shop.
In addition to increasing sales, implementing product customization ensures satisfied customers, promotes loyalty, and often leads to word-of-mouth referrals!
As mentioned a few paragraphs earlier, 1 in 5 customers is willing to pay 20% more for a personalized product! And 36% of customers would consider buying a customized product or service. Customers are no longer just considering monetary costs. Rather, they are moving to consider the total product value, and this opens a window for those companies trying to develop new sales strategies.
And another interesting statistic (from the Deloitte study) is that around 48% of customers would be willing to wait longer for a customized product or service! Excellent shipping times combined with an advanced Shopware product customization tool clearly seems to be a winning strategy!
– How to stand out from the crowd
Product customization acts as a powerful differentiator. From a customer perspective, shopping in a store with more than 100 different variants for one product and customizing your own unique product are two completely different experiences!
A large proportion of customers are likely to be attracted to companies that offer product personalization. The fact that customers themselves become a part of the process of creating the product adds immense value to the product and immediately creates an emotional connection between the customer and the product.
– Shopware product personalization is directly linked to better customer insights
Customer data, information about buying habits and consumer trends are valuable assets for any type of business. Having your own unique method of gaining customer insights can be a powerful differentiator from the competition. By allowing your customers to customize their own products, you get to know your customers in a way your competitors can't because it's unique to your business.
Make sure you're keeping track of the right metrics! Check out the e-commerce analytics guide to stay up to date on the key metrics that define your business!
– Shopware product customization has a positive impact on customer loyalty
Giving your customers the ability to create their own products in your Shopware product configurator has a significant impact on customer satisfaction. This is customization at its best and one of the best ways to build customer loyalty.
If you ensure that your customers interact with your company through the process of product customization, they are more likely to build an emotional connection and a lasting relationship with your brand. Once they've established that connection, it becomes more difficult for your competitors to win them over.
Advantages of product customization at a glance:
1) You can generate more revenue by implementing product customization.
2) You will stand out from the crowd
3) Product customization is directly linked to better customer knowledge
4) Product customization has a positive impact on customer loyalty
Disadvantages of product customization
Even though there are many benefits to product customization, there are some obstacles you may encounter along the way. Let's take a look at some of them!
– High implementation costs
Even though product customization works perfectly in theory, it is not the easiest feature to create in Shopware shop. Also, keep in mind that there are a number of features besides product customization that you might want to implement in your online shop. Ask us as a Shopware agency for our references and let them inspire you! Such a project requires that you have a reliable solution partner by your side who will do their best to make it work flawlessly.
The alternative to building your own product configurator is to use various product designer tools, which often give you too few choices that don't apply to the uniqueness of your business. The initial cost of building your own Shopware product configurator and establishing a process for product customization may be a bit higher, but it's an excellent investment in your customers' experience. And most important of all – it pays off!
– Sophisticated customer experience management.
Today, with 1-day and same-day delivery becoming standard, numerous huge discounts active at all times, and competitors aggressively changing their prices, users will expect more from your company. So if the price of your product goes up due to product customization, not every user will like it. This is an obstacle that many companies have already faced, and there is a clear solution for it.
To overcome this obstacle, you need to manage your customers' expectations.
Make it clear to your customers that product customization itself is a premium service, because it is indeed a premium service at the highest level. This fully justifies the increase in product price and the extended delivery times.
– It can slow down the manufacturing process at first
Every custom product your customers design has its own set of production logistics that come with it. Since it's not possible to predict every single product combination your users will build, you'll encounter some innovations along the way.
The production schedule for customer-specific products may differ from the product schedule for predefined product combinations. Also, make sure you prepare your inventory for new customer requirements! It may take a few months to figure out which specific product combinations are best sellers and hit according to your new customer insights.
Disadvantages of product customization at a glance:
1) High implementation costs
2) Demanding management of customer experience
3) It may initially slow down the manufacturing process.
Our team of Shopware experts and professionals would be happy to advise you on the topic of product configurator and answer your questions.