SHOPWARE WEB DESIGN AGENCY
WEBDESIGN AGENCY WITH EXPERIENCE, CREATIVITY AND PROFESSIONALISM SINCE 2012
As an established web design agency we create exceptional and individual web designs for Shopware. Creative and infinitely professional.
With the appealing web design you attract attention and get your customers interested. The good design starts with a good concept.
Good concept
You can't do without the web anymore. A modern Internet presence tells more about your company, your products or your services. It is a contemporary sales channel and contact center for your customers. We would be happy to develop a concept for you!
Together with the Shopware specialists and web designers in our company, we define the goals of the new web presence. We formulate and visualize the initial ideas and content, set the direction and discuss them with you in detail by e-mail or phone.
Our concept takes into account your wishes and goals and is geared to the needs of your customers. Our sustainable experience guarantees you a mature concept that keeps your goals and also your budget in mind.
The success of Internet projects is not pure luck, but is based on a clearly defined concept.
Target determination
Consideration of wishes
Idea generation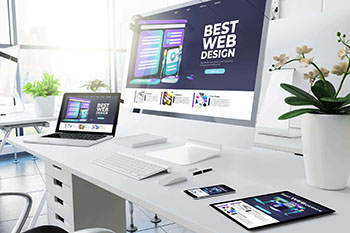 FUNCTIONAL WEB DESIGN
Good web design is not only beautiful, but also functional. When creating a shopware design, we pay attention to clear navigation, quick ways to contact and speedy loading times.
Clear and easy to understand website structure is the basic requirement for usability and interactivity with the customer. We pay special attention to search engine optimization and efficiency increase when we create the Shopware theme as well as template.
Our creative web designers create the appealing design in connection with the defined concept and your corporate identity.
Web design by keywords
functional web design
optimized graphics and images
user-friendly navigation structure
accessibility
structured menus
WEBIPROG IS YOUR SHOPWARE PARTNER AGENCY FOR WEB DESIGN AND TEMPLATE CREATION
WebiProg is your Shopware partner and expert who will create a functional design and Shopware theme for you to make your business a success safely.