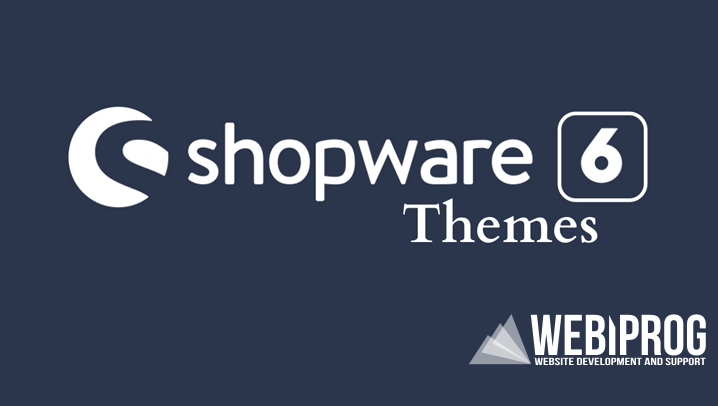 We are Webiprog, an agency for shopware applications and web design. We create projects for e-commerce, which will inspire you and your customers.
But what are the basics for this enthusiasm? What makes you as our customers happy and satisfied? Let's take a closer look:
expert advice
open exchange
fast and uncomplicated processing
sustainable and future-oriented implementation
stable performance
attractive design
Except for the first two points, which are more about our expertise as consultants, the other points are based on our expertise as developers. And as developers, we always work with the best and latest tools, such as Shopware 6 Theme.
When you come to us with your vision of an online presence, together we will define the goals that you want to achieve with us through your e-commerce project.
If you were to summarize these goals and reduce them to their essence, they would certainly sound like this: enthusiastic customers who like to come back and an associated scaling of sales. These are the same characteristics and fundamentals that inspire you as our customers.
These goals and their sustainable implementation need a suitable platform, which we can offer you with the latest frontend of Shopware, Shopware 6 Theme.
What is a frontend?
A frontend is the interface that customers see when they visit your online shop. All images, information, dialog boxes, choices and all other components of a shop with which the customer interacts are contained in a frontend. So it is the place where the magic of conversion happens, where visitors become customers who like to come back. Therefore, a frontend with the most up-to-date and future-proof technology should be chosen.
Shopware 6 Theme is the most up-to-date and advanced interface for the modern e-commerce applications. It offers the most advanced algorithms and metrics, is fast and absolutely reliable. And arbitrarily extensible and adaptable to turn all your visions, goals and expectations into reality. And this reality is turned into an experience by your customers, which makes them become your regular customers.
In order to bring out all these features and possibilities in the Shopware 6 theme, it's best to talk to us directly. We have already accompanied over 400 stores to success and our expertise will also support you in achieving and exceeding your ambitious goals in the online segment.
And because we want it to stay that way in the future, as a strong partner for e-commerce at your side, we will take all necessary measures to be able to establish your progress permanently.
One thought on "Why should you make sure to always use the latest theme?"
My shop was already a bit outdated, wanted to bring it up to speed. I did it with Webiprog and don't regret it for a second. Increase in sales included:)