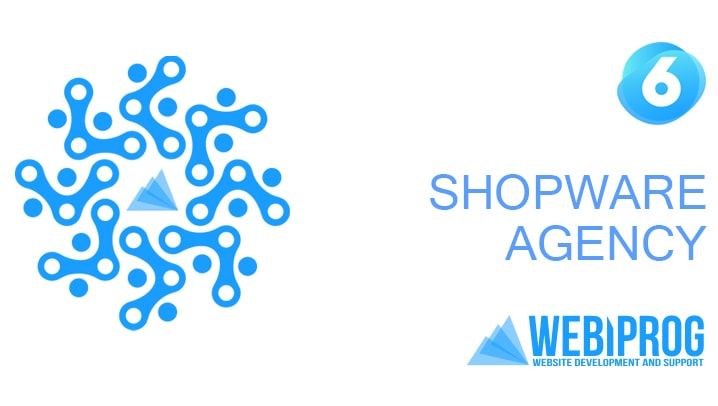 We are Webiprog, a worldwide operating Shopware Agency from Bavaria. In our 10-year history, we can already look back on over 600 successfully implemented projects. Our partners and we are always united by a common goal: a sustainable, future-oriented e-commerce solution that inspires.
Why do we say partners instead of customers? It is part of our corporate philosophy to regard customers as equal partners, because only with mutual trust and respect we can perform our tasks in a way that meets our own high standards as professionals.
Over time, we have made sure that our services cover all the areas that are necessary for the success of any project. Thus, in addition to classic web design, we offer many other services related to e-commerce.
Our competencies include:
SEO Optimization
Shopware 5/6 solutions
Interfaces & Plugin Development
Pagespeed Optimization
Native apps for Android and iOS
But Shopware applications are, of course, the focus of our professional activity. From Shopware image optimization to the creation of complex B2B applications, we cover the entire spectrum of solutions around Shopware.
We haven't forgotten how to dream! Neither have you?
Our cooperation is based, above all, on shared values, which bind Shopware and us stronger than any business relationship. Total transparency and absolute customer orientation are the values that inspire us and that we share with Shopware with full conviction.
Our enthusiasm has reached the point where we have become a Shopware Solution Partner. We are very proud of the trust placed in us and look forward to further expanding and deepening our know-how.
Shopware offers its partners many training opportunities to accumulate more and more knowledge about the sheer endless possibilities of this great software and later pass it on to their own partners.
This knowledge gives us the chance to grow and develop as a Shopware 6 agency, because nothing is more hindering to success than stagnation. With every project we expand our boundaries, test new approaches and make our partners ideas come true. We haven't forgotten how to dream, which makes us extremely flexible as developers and very empathetic as consultants. People sometimes come to us without a concrete idea of what they actually want as a result. They simply don't know all the possibilities of the software or they have a picture in their head, which they can't convey through language.
Such people find in us an attentive and patient listener who gives meaning to ordinary conversations and determines the goals and objectives of the project on the basis of the information received.
Webiprog can really be recommended. First of all, they can explain really complicated things very simply to a layman. This helped me a lot.