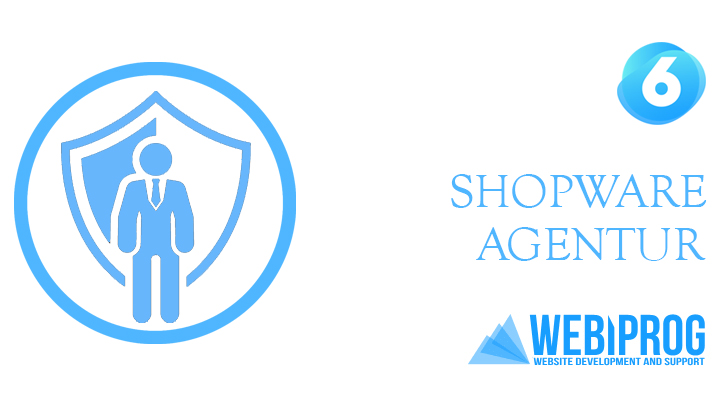 We are Webiprog, the Shopware Agency Munich, which has been assisting its customers in matters of web excellence for 10 years now. In the process, over 400 unique online shops have already seen the light of day and soon there will be more. Our customers like to come back to realize further successful projects together with us.
The basis of our success story is our experience as a Shopware partner. We have enjoyed working with Shopware for years and are recognized experts in Shopware plugin development and Shopware theme customization.
Why did we choose Shopware as our partner?
We are a Shopware Agency Munich for a reason, not for nothing we mention the name of our partner right next to our name. We appreciate Shopware as great developers, who always manage to be one step ahead of time with their product. Shopware is a German based family company that revolutionized the world of e-commerce with their open source philosophy and always comes up with something that makes the competition look weak.
Our customers entrust us with their dreams. And we gratefully accept this responsibility and turn these dreams into real applications that inspire. Inspire both our customers and the end customers, who appreciate a simple yet elegantly designed shop. And like to come back, because it's fun to shop in the stores we create. We, Webiprog, the Shopware Agency Munich, stand for this with our name. Your goals are our goals, because that's the only way you and we can create something together.
If you look at our customer reviews, you will quickly notice that we place a lot of emphasis on close cooperation with our customers and straightforward processes. We listen carefully, because that's the only way we can tell you later how to get to your goal. And we walk the path to the goal together, turning customers into partners. When Webiprog, the Shopware Agency Munich, was founded, we dreamed of being able to offer people added value with our knowledge. We have been living this dream for years.
In addition to our extensive Shopware experience, we offer all the ingredients for a successful and modern web presence:
SEO Optimization
Interfaces & Plugin Development
Pagespeed optimization
Web design from A-Z
Native apps for Android and iOS
Your e-commerce projects should not only run reliably and flawlessly, they must be attractive and have high visibility. They should inspire. And they will. We'll take care of it.
Webiprog, the Shopware Agency Munich, a guarantee for your success in online business. Because we love what we do for you and we always outgrow ourselves. This is the only way we can continue to develop to bring you to your goals.