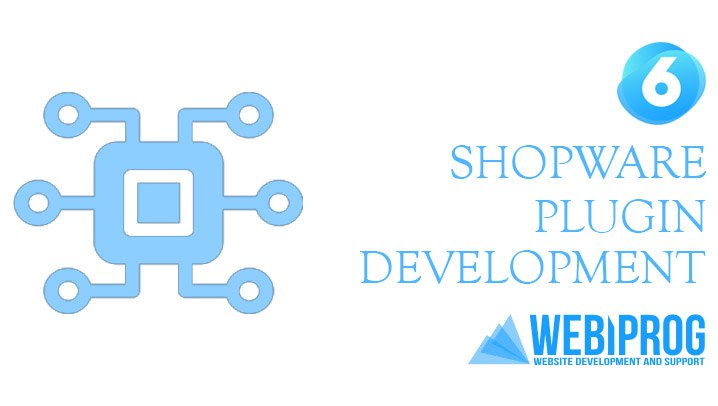 We are Webiprog – a shopware agency Nuremberg, which will plan and professionally realize your online store with a lot of heart and mind together with you. We love details because we know that the little things matter. At the same time, we never lose sight of the big picture and always have our customers' goals in mind.
For 10 years, our customers have appreciated our unique expertise in e-commerce. And they thank us with their trust and further projects, which we implement timely and successfully.
Our customers achieve their goals with our support. And we, as a sustainable service provider, offer everything to keep it that way.
Our competencies are:
SEO Optimization
Shopware 5/6 Solutions
Interfaces & Plugin Development
Pagespeed Optimization
Web design from A-Z
Native Apps for Android and iOS
One of our most important core competences is Shopware Development, the individual implementation of your projects based on the latest Shopware releases. Shopware offers a solid and at the same time flexible structure, which we can effortlessly develop into an individually designed online shop according to your wishes and needs thanks to our many years of experience.
This is where another of our competences comes into play, Shopware 6 Plugin Development. While Shopware 6 theme provides the basis for the online shop, it becomes really versatile and universal thanks to plugins. Most plugins are developed by us for each project based on the specific requirements. Because just as different as our customers are their ideas and ideas of different nature. We can take all these specifics into account and implement them thanks to our expertise.
If you need an online shop for your business idea but have not yet had any experience with Shopware, we can of course offer you qualified advice. Another source of information is the Shopware 6 Forum, where you can follow the exchange around Shopware first hand. There, we are also on board as experts and are happy to answer the questions of the rapidly growing Shopware community. This way, you can get a direct idea of whether Shopware meets your needs and what possibilities and opportunities it offers. And we are always happy to answer any of your questions.
As an agency with 360 degree expertise we offer our customers a full service around their online shop. It doesn't matter whether we have designed and developed this shop from scratch or you come to us with an already existing shop. The development of e-commerce is progressing at a tremendous pace and our customers enjoy the advantage of always being ahead of the times. We optimize and maintain your shop and make it ready for a successful future. Whether we're optimizing Shopware images or installing new plugins, these enhancements all serve the same purpose: to increase our customers' sales.