Professional Shopware Agency
Shopware

Agency for your Goals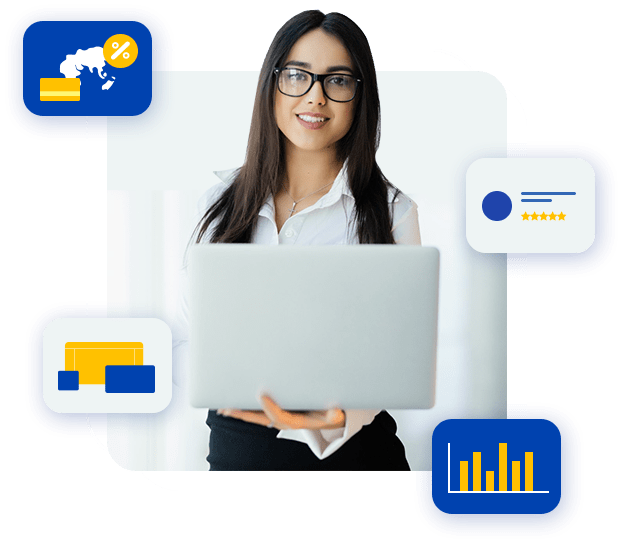 Many years of experience
Since our foundation in 2008 we are 100% focused on web development and communication.

Experienced team
We love what we do and offer fresh and efficient ideas for your business.

Creative thinking
We bring success through the creative thinking of our talented employees.

Customer focus
We have designed and implemented some of the most well-known and industry-leading digital business solutions
Who Are We?
Shopware agency


for migration, development, relaunch and support

As an agency with many years of experience, we are your qualified partner for the creation of unique online stores - from professional to corporate. Our customers trust in our competence and benefit from our comprehensive knowledge as well as from our profound experience.

Rather, our goal is to respond to each need individually in order to satisfy the wishes and requirements of our customers. This principle sets us apart as a web agency from the competition and enables your e-commerce website to achieve sustainable success.
Reviews
Customer review


About Us
Dirk Estenfeld

Thank you very much for the good support. We are very satisfied with the work. The results are very good. We are glad to have you as a partner.
A. Prenzlow

Good and uncomplicated cooperation.
Christian Breitung

I have known the provider for years and can highly recommend him. Competent, work is always done quickly and inexpensive.
Patrick Euerle

Fast and competent implementation, friendly contact, everything is on top!
Kunde aus Deutschland

With pleasure again
Shopware Software Development
Our Agency


Services

With our digital passion for web programming, we have been helping companies achieve ambitious goals since 2008
CREATE SHOPWARE STORE
We program complex Shopware stores for medium-sized and large companies with extensive out-of-the-box features.

SHOPWARE PLUGIN DEVELOPMENT
We develop and program innovative and custom Shopware plugins for large corporations and retailers.

SHOPWARE PRODUCT CONFIGURATOR
With the Shopware Product Configurator, your customers achieve more flexibility and freedom in product design.

SHOPWARE SEO
We optimize Shopware for search engines and turn your traffic into new customers and increased sales.

SHOPWARE INTERFACES
We develop interfaces to your existing Shopware system: XXML-, CSV-, REST-, SOAP-, WSDL- API programming.

SHOPWARE WEBDESIGN
As a web design agency we give your company a professional impression through your individual homepage design.

Shopware Banner Designer
Increase your sales figures with attractive banners - thanks to the easy-to-use Shopware banner designer.

Contact us
Send Us Your Request
We also do that
Shopware


from Professional to Enterprise Basis
Shopware Multishop System
Individual Shopware programming
Flexible and updatable plugin creation
Extension of the existing store functionality
Installation / customization of the store system
Further development of existing store system
Development and implementation of additional plugins
Connecting the store to various product management systems
We are seasoned professionals
Professional


Shopware Consulting
Only proper consulting leads the joint project to success. Success on the Internet generates increased sales. We consulting you competently in the selection of the right technologies for your successful web presence. We discuss the necessary means to reach your target audience.
The right advice can save a lot of money. As experienced Shopware experts for Professional and Enterprise, we consulting you professionally on the introduction or further development of your online store.
Our consulting services for Shopware and solutions based on it include:
Online strategy
Store migration and upgrade
Store relaunch
Load time optimization
Security concepts
Integration with other systems
Search engine optimization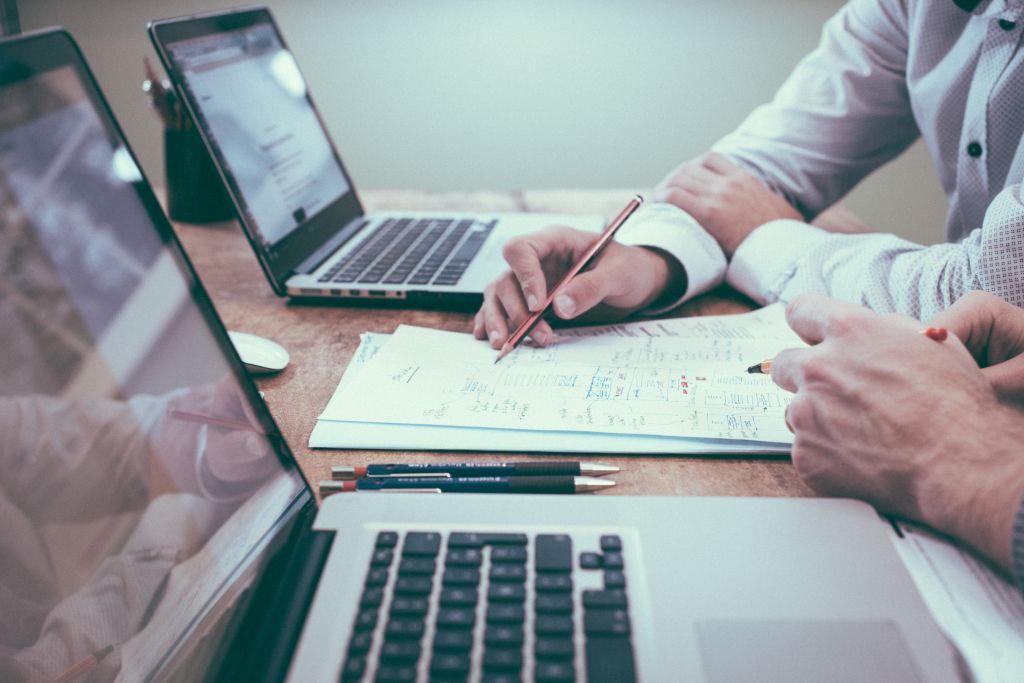 Our team


guarantees Quality
During the implementation of your project, we adhere to proven quality standards from Shopware software development. At the same time, the security of your system code is always in the center of attention.
To ensure the perfect reliability and stability of the system, we have a strict procedure of quality testing. Important part of ensuring the quality is the international review of the online store during and after the complete creation.
During the creation of the solutions, the quality is the main focus. During the creation our software is regularly checked and verified by our professional team.
We pay particular attention to the following topics:
Test for safety
Test for errors and defects
Test for customer focus
Our Prices
Our entrepreneurial principle aims at a long-term and sustainable cooperation. Your needs are always in focus. With our best practice mindset, we ensure your growth and success for the future. Our Shopware costs and services are absolutely fair and do not aim for quick results, but for long-term and efficient business relationships.
Consulting, strategy, web design concept as well as programming for Shopware 5 and 6 are available from us without intermediaries. Prices, planning and quality are therefore calculable variables for you. Contact us for a Shopware consultation.
We guarantee our performance and services
Our basic entrepreneurial approach is oriented towards creating long-term sustainable value for our customers and partners through cooperation and services.
We want to be the most innovative partner and preferred service provider for our customers. We are committed to excellence. We are not solo artists, but work as a team for our common success!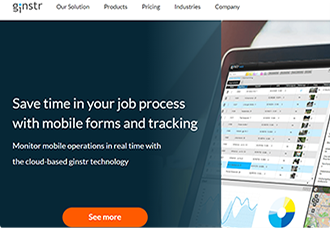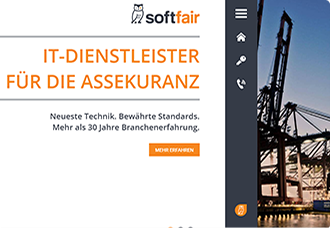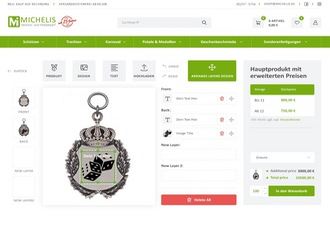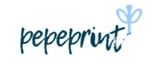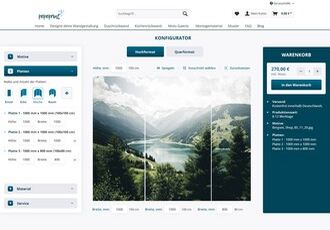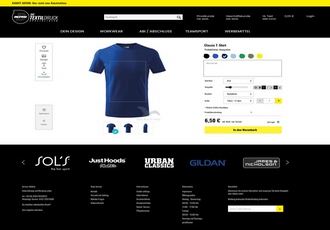 Questions and answers about Shopware
Find quick answers to frequently asked questions about Shopware
💡 Find quick answers to frequently asked questions about Shopware
✅

1. How good is Shopware and why is it better than other store systems?

Shopware is suitable for companies of all sizes (from small to medium-sized and to large enterprises) and for all business models (such as B2C and B2B direct sales, affiliate, dropshipping, marketplace, etc.). Shopware positions itself as a modular store and is therefore an easily and quickly expandable e-commerce system that can be adapted to your requirements in a timely manner.

Contact us. Our Shopware professionals will consult you and answer all your questions.

✅

2. I want my own Shopware online shop. What do I need to do?

If you want to create your own store with Shopware, we have compiled a checklist for you with the most important questions you should answer for yourself:

– Logo: Does the logo already exist or does it need to be created?

– Web design: do I want to create a new web design or buy a ready-made Shopware theme?

– Product types and tax rates: What product types do I want to sell and what are corresponding tax rates?

– Payment and shipping methods: What payment and shipping methods do I want to offer?

– Currency and languages: Should the store be multilingual and offer different currencies?

– Functionality: (This is a very important point, based on your business model!): do I want to run B2C and B2B direct sales, affiliate, dropshipping or a marketplace through the Shopware system? The feature set varies significantly depending on your business model.

– Product import/export: How do I want to manage products in Shopware? Manually? Or do I need an API connection to PIM, ERP or other inventory management systems?

Contact us for professional information and get free consultation from our Shopware experts.

✅

3. What are the costs of Shopware store programming?

Depending on the scope of services, the costs for a Shopware programming vary. On average, they start from 5,000 EUR (excl. VAT) to cover the minimum requirements for a functioning online store.

For more details contact us and our experts will create an individual and non-binding offer for you.

✅

4. What do I have to consider when choosing a Shopware agency for me?

If you want to find a right Shopware agency or partner for your job, you should always pay attention to the following points when making your decision:

Reliability:

– How long has the Shopware agency been on the market?

– What references can you show?

– What is the feedback from customers?

Competence

– How much experience do web developers and programmers have with complex Shopware web solutions?

-To what extent does the agency think together?

– Are you advised well and enough?

Communication

– How quickly do you get answers to your questions?

– To what extent are the answers satisfactory?

If you are looking for a reliable Shopware partner, contact us and convince yourself of our expertise.

✅

5. I already use shopware 5. How long does it take to switch from Shopware 5 to 6?

Of course, this depends on the scope to be migrated. As a rule, the migration from Shopware 5 to Shopware 6 takes about 3 weeks and consists of the following steps:

Step 1: Theme creation in Shopware 6

Step 2: Shopware 6 configuration (payment methods, shipping costs, taxes, currency, etc.)

Step 3: Plugin setup and configuration

Step 4: Data migration of products, customers, orders, etc.

If you are interested in Shopware change, contact us and get advice from our experts.

✅

6. Is it worth migrating from Shopware 5 to 6?

If you want to increase sales volume by means of high website performance and provide your users with more security, then migrating from Shopware 5 to Shopware 6 is highly recommended. Your users will appreciate the new shopping environment.

You are planning a Shopware migration, contact us and let our experienced experts consult you.

✅

7. How useful is the Shopware migration tool for relaunch?

Unfortunately hardly. Currently, there are many migration tools for the relaunch from Shopware 5 to 6, but none of these tools can guarantee you a 100% successful data migration. Due to individual adjustments in database tables, it is highly recommended to perform a database analysis before data synchronization.

Contact us for such a database analysis and get professional advice from our experts.

✅

8. I have custom plugins in my Shopware 5 store. Are these compatible with Shopware 6?

Very likely not. Especially individually created Shopware plugin are mostly incompatible and have to be reprogrammed. Shopware 6 has a completely different code and database structure compared to Shopware 5.

Please note: If you have purchased the plugin via the Shopware Community, check in advance whether the manufacturer has not already released a compatible plugin version.

If you need help with plugin creation and programming, our experts will be happy to assist you. Please contact us.

✅

9. How much does a shopware relaunch cost?

As a rule, the prices for a Shopware relaunch are just as high as for setting up a new Shopware store.

Contact our experts if you are interested, we will consult you professionally and put together an individual offer for you.

✅

10. My Shopware stores load very slowly. How can I improve and optimize the loading time?

There are several factors that negatively affect the loading time of your Shopware store:

– Incorrect server configuration: please make sure that the hoster on the server meets all the requirements that Shopware requires. All info about prerequisites can be found on the official Shopware website.

– Extensive Records: If you have more than 50,000 products in your store, this may cause a delay when searching the database. This will greatly complicate the shopping experience for your users. It is recommended to optimize the database search.

– Unclean programming: it happens that Shopware stores are not coded cleanly. In these cases, it is recommended to have the code checked and improved by professionals and experts.

For load time optimization and improvement, you've come to the right place with our experienced professionals – contact us for a free consultation.

✅

11. My Shopware store needs maintenance and support. Can WebiProg do that too?

YES. We will take care of the permanent maintenance and support of your Shopware store.

If you need professional maintenance and support for your online store, contact us.

✅

12. How to contact WebiProg?

It's easy!

Contact us directly at info@webiprog.de or call us: +49 173 659 14 88

Our Shopware experts are happy to provide you with comprehensive consultation on all your topics in a competent and friendly manner.
Contact us
Send Us Your Request