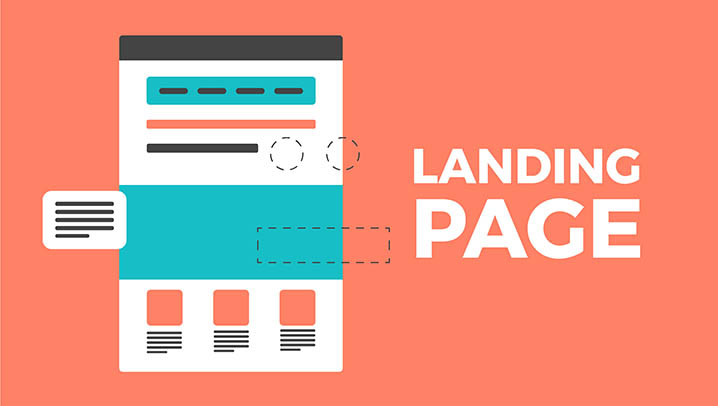 A landing page is a one-page website (or one-pager) that draws visitors' attention to a specific product (or service). Such type of website improves the effect of actions, helps to better analyze the target audience, collects the contact information of this target audience and increases the impact on the market. If you have the landing page created through us, our Shopware experts will provide professional advice.
When do you need a landing page?
The landing page is useful for companies when you:
want to present a new product on the market
want to sell only one product or service through the website
want to carry out a thematic or special promotion
want to conduct contextual advertising on social networks and search engines.
If you want to be successfully presented on the market, you need a professional support. WebiProg as your Shopware partner cares about the success of your business and develops the landing page for you according to your specifications. Our costs are discussable and flexible.
SHOPWARE TEMPLATE DEVELOPMENT
As your web agency, we pay attention to trends and priorities of your target audience with consideration to your wishes during one-page website creation. Turnkey landing page development has the following stages:
Determination of the competitive advantages of your product;
Analysis of the competitive environment;
Development of a unique design with attractive visual effects and CTA buttons;
Application of additional options motivating to purchase (such as quality assurance, return of goods, etc.).
As professionals, we use techniques in the development of the landing page template that will bring the efficiency of your website to a high conversion:
We use only real photos of your product, not standard images from internet.
We create a page with the optimal size taking into account the features of the product and service.
We reduce the page loading time so that the client gets information quickly.
We formulate a call to action via CTA buttons.
We target the product to the audience for whom your product represents high interest.
Costs for Shopware landing page creation
Of course, you can have the one-page website created via a low-cost Shopware agency that will build the landing page for you via PageBuilders. But the efficiency of such page would be doubtful. Unlike the landing page created by professionals with a clear web design, the intended tasks will not be achieved. That's why it's worth developing the landing pages via professionals who know marketing very well.