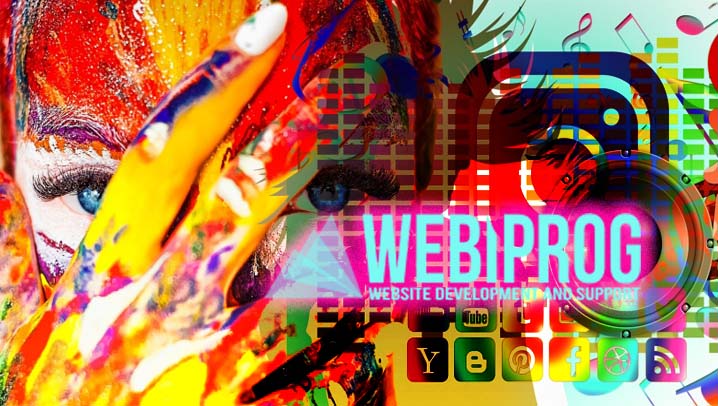 Going back to the days when offline marketing was the only way to promote brands and their products, the marketing system has completely changed. From offline to online, from self-promotional content to user-generated content, from texts to images, from websites to social media platforms and much more.
Once marketers realized the importance of images in this image-addicted world, they took advantage of this strategy and used visual marketing for their promotions and ads.
In this post, we have compiled the complete guide that describes the role of visual marketing for brands, sensational strategies and key benefits of visual marketing for Shopware.
Here we go.
What is visual marketing?
Visual marketing is a product presentation in an attractive and eye-catching way. In 2020, this visual form of marketing has gained a new place in the marketing ecosystem. Big brands and even small business owners have started using this trending strategy to increase brand awareness and engagement with users.
Simply put, visual marketing is a form of product marketing with the help of such visual elements as images, videos, gifs, design graphics, infographics, diagrams, etc. Thanks to such visuals, you will stay in your customers' minds for a long time and catch them in the dimensions of the offered products or services.
Visual content used by marketers includes:
Attractive images
Storytelling videos
Attractive UGC
Exciting and entertaining gifs
Effective CTAs
Insightful infographics
And most importantly, creative design templates.
The role of visual marketing for brands to increase sales.
Providing a better user experience increases sales opportunities, and that's exactly what visual marketing does.
Let's think of it this way. There are different stages of the journey to purchase.
The customer learns about the brand
The customer likes the brand
The customer informs himself about the brand
The customer is attracted by their products
The customer checks reviews from other customers
The customer buys the product
All six stages can easily be enhanced with visuals because it increases the success rate of all stages of the customer journey. And consequently, the probability of sale increases.
Visual marketing helps customers learn about the brand and its products and influences their purchase decision.
By humanizing the product, visual elements offer customers the opportunity to visualize the product and make an informed decision.
Below are the 3 C's that explain the whole concept of visual marketing
Create the content
The first step is to create attractive and eye-catching visuals to promote your brand and its products to customers.
Attract attention
To create more customer interest and demand for your brand, it is important to present the products exclusively. Brands can use creative visual elements and authentic user-generated content to prove product reliability and attract more customers.
Conduct the sales
The final step is sales promotion. With visual content, brands can trigger emotions in customers and influence their purchase decision. This helps brands drive more conversions and increase sales.
Strategies to increase sales with visual marketing
Choose visuals that reflect your brand
The easiest step is to choose suitable and relevant visuals that fit with your brand theme and goals. The images you choose should reflect the dimensions of your products and present the product in an aesthetically pleasing way.
Turn your customers into representatives of your brand
There's nothing better than natural promotions for your brand. To achieve this, let your loyal customers promote your brand by using the content they create for your promotions. The images posted by your real users about your brand serve as the most effective and authentic form of promotion for the brand.
Choose visual commerce
Turn your visuals into sales by adding purchasable tags to your uploaded visual content. A visual commerce platform can help you make your visual content purchasable and improve your visual marketing. This gives customers the opportunity to buy a product they particularly like without leaving the page.
Start selling through social media
Social networks are a platform that everyone visits, so it's a must for your brand to have a strong social presence. One of the most profitable features of social networks is "shoppable content." This allows you to add shoppable tags to your content on social networks, allowing users to make purchases directly from posts with just a few clicks.
Be accessible and properly formatted
All brands need to adapt to any screen size, and therefore being mobile-responsive is a must. Also, brands should arrange their visual content before using it so that it does not damage the format or theme of the brand's promotional content.
Advantages of visual marketing
Visual marketing drives more engagement
Visual content attracts more customers than text-only content. Visual content, along with user-generated content, makes your product more visually appealing and increases brand credibility. In this way, customers can become more engaged and interact with the brand effectively.
Visual marketing gives your brand a unique identity
Visual content tends to be remembered longer. Just as the red color represents Coca-Cola, visual content creates a unique and exclusive identity for the brand that will reflect the brand for years to come.
Visual marketing increases conversions and sales
People tend to click on posts with images more often, and they even share more visual posts than text-only posts. It helps increase brand awareness among a wide audience. This in turn creates more potential customers for the brand, accelerating sales and revenue generation.
Summary
Using visual marketing not only improves the look of your online store, but can also increase your conversion rates and sales. It is the best way to provide your customers with a smooth shopping experience and encourage interaction between your brand and customers.
So don't miss out on this marketing strategy in 2021 and give your brand a perfect market position.
Our Shopware visual marketing experts would be happy to advise you further. If you have any questions, please contact us.