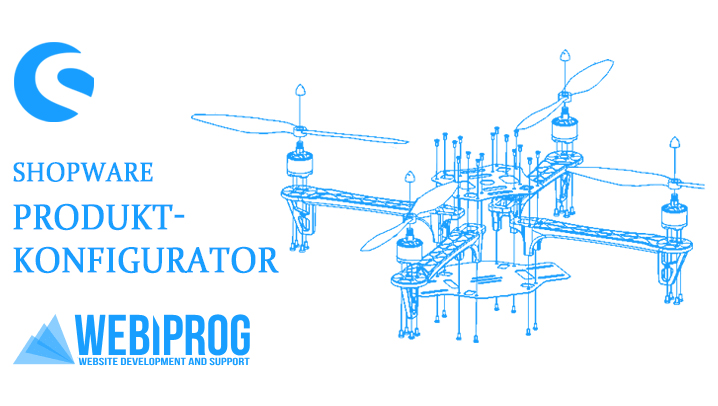 Everything you should know about Shopware configurator
By now we have classified 4 main types of Shopware configurators. Each of the types serves a different purpose, but the core benefit is the same for all 4 types. When choosing which Shopware product configurator best suits your business, it is important to evaluate some factors such as target audience and long-term business goals. Also keep in mind that the more complex your product becomes, the more complex your configurator needs to be.
1. Marketing Shopware Product Configurator
The purpose of a Marketing Shopware product designer is to visually present a complex product, which otherwise could not be presented using conventional documents. It is not used to create quotes and accurate pricing, but it fully serves its purpose.
Mainly, they awaken the creativity of your target audience. They will be able to imagine how the final product will look like, and if we talk about some complex products, then it is really practical.
One such product is the building facade. Now, visualizing a building facade with traditional documents is not really easy and honestly, with a Shopware Product Designer plugin you can visualize it much better.
Take a look at this example of a marketing configurator – Alucobond Facademaker. It serves as inspiration for architects and engineers working on a facade project. The ultimate goal of this marketing product personalization is to ensure that both architects and engineers see Alucobond as their ideal facade solution provider. And they are doing a great job!
2. Commercial product configurator
This particular type of Shopware configurator is widely used in the e-commerce industry. Most of us have encountered this kind of Shopware product customization in our lifetime, and some of them have left such a great impression that we immediately feel connected with the brand.
A commercial product designer provides a direct sale or detailed quote that your sales rep can respond to immediately and close the deal. A popular example is Nike ID (now known as Nike by You), which allows customers to customize their new pair of shoes down to the smallest detail.
But let's now take a look at another example – Tesla! Elon Musk has not only started an electric vehicle revolution, but also reinvented the way we buy cars. This 3D product configurator allows you to fully customize your Tesla and see all the changes in real-time. An exceptional example!
3. Technical Shopware Product Configurators
Technical shirt designer tools put the most effort when it comes to details. They may lack the realistic visualization of marketing and commercial configurators, but they cover product variations better than the previously mentioned product configurators. These types of visualization and customization tools are often used in B2B sales. So if you are in B2B, consider this one if it fits your needs!
As I said, they do an incredible job of creating the specifications and even the CAD files needed for production! Here's a great example of an engineered product configurator. Habitat 21, a company that specializes in modular homes, uses an engineered product designer tool to allow users to build their own homes.
4. Internal configuration tools
This type of Shopware configurator may not be used in direct sales, as its main purpose is to help CAD engineers and designers communicate with decision-makers and machine operators. Collaboration features are critical for this type of product personalization. So if the nature of your business involves regular communication between engineers, designers and decision makers, consider the Product Designer tool!
The complete information about the product in this case is too complex, so these tools never contain it completely. The goal is to model and optimize particle processes and create stronger connections between multiple stakeholders.
Take a look at the tool developed by ShapeDiver, for example. One architecture firm – Skidmore, Owings and Merril LLP – uses it to facilitate decision-making among their team. And it's working really well for them!
If you need a Shopware product designer, get advice about a competent Shopware agency. Contact us and get sufficient information to make the right decision.