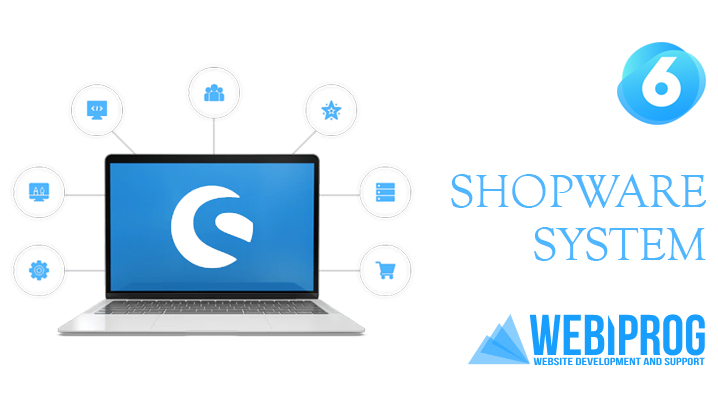 Do you need an online shop? Or you already have an online shop that needs a refresh? Either way, you've come to the right place!
We have been successfully and professionally designing online shops from scratch or updating existing stores to the latest technology and giving them a contemporary look for 10 years.
As professionals, we naturally use special tools and software to realize your e-commerce goals. The basis for our work provides the Shopware system, a worldwide active open commerce platform.
Why we chose Shopware as soon as we discovered this software for us after long researches and abundant considerations? Because Shopware system offers many advantages not only for us as developers, but especially for you, our customers, an almost limitless scope for the involvement of your ideas and dreams. What these advantages are, we will explain to you later in the article.
First, some general information about Shopware:
Shopware was founded in 2000 in Germany
Shopware is a family company built on the following three pillars: independent, borderless and outstanding
Shopware system is an open source software, completely transparent and flexible
Shopware is used by customers from all over the world for their online presence
Shopware provides the basis on which the shops are created by independent agencies like us
Shopware offers a unique community, which provides with much love and enthusiasm for a constant development of the software
As you have surely quickly realized, all this information is also at the same time reasons to work with Shopware System. Because it is a visionary company, which has only one goal: to inspire people with their product in the long term.
Since we, as a professional agency for web design and e-commerce, share this goal with enthusiasm, we offer you the opportunity to always be one step ahead of the times when it comes to online shops.
Why should you choose us and the Shopware system?
Here come the promised benefits for our customers, which they can enjoy thanks to our cooperation with the Shopware system:
Almost limitless possibilities for the design of your online shop.
Absolutely individual, a shop like no other. This is made possible by our years of experience with the Shopware system and in web design.
Much attention to detail, because thanks to a fast modern software is possible to design a shop with all the features that will later delight your customers
Stable work, your customers will thank you for it