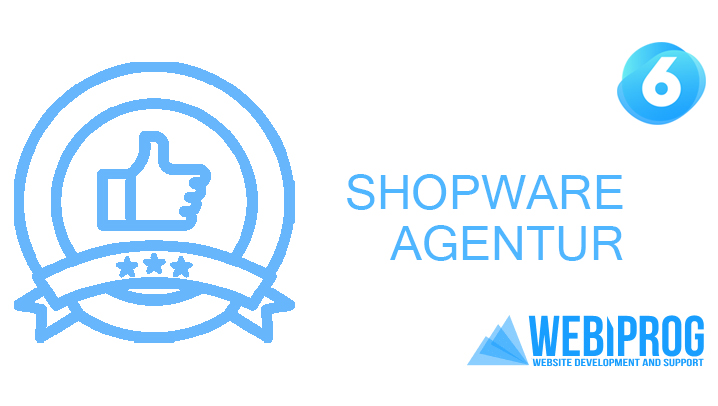 Any serious business is a constant development in line with the times. Therefore, a successful business requires to always be one step ahead of time.
This is exactly why e-commerce, (online buying and selling, business transactions, etc.) must not only be as secure as possible, but also convenient for all parties involved.
WebiProg GmbH, located in Nuremberg, specializes in the implementation, support and development of software products for one of the best e-commerce systems – Shopware. Our goal is to develop the clearest, most transparent and reliable solutions for online businesses of any size. Thanks to our many years of experience with projects of various types, we have managed to design our own approach to development of new software products and literally anticipate the needs of our clients. We are proud to say that thanks to the high level of expertise of our team we are able to solve problems of any complexity. Speed, quality and clean code are the features that make over 70% of our new customers come back.
The advantages of Shopware over other systems leave our customers in no doubt about their choice:
Extensive integration options
Multilingualism
a simple and easy to use admin panel. With a few clicks you can manage all processes yourself without wasting your time on manual work
Language modules. This is not only a modern gimmick, but also a way to make life easier for those for whom manual control and data entry is difficult or even impossible.
A wide range of sales channels. Social networks, trading platforms and much more allow you to reach a maximum of future customers Simplicity and clarity. When deciding to start a business, the need to hire additional staff, pay designers and spend dozens of hours on training on how your online store works are very often reasons to abandon the idea of "owning your own business" as such.
Shopware allows you to use ready-made solutions from the very beginning, which are easy to select option by option, and start your project in just a few hours!
A wide range of fine-tuning makes your website or store perfect and productive down to the smallest detail. Individual settings of users, groups, surcharges, discounts, shipping costs and much more – and all this without interfering with the code.
If you still have doubts – just contact us. Personal approach, complete solutions for any business, attention to details and professionals of the shopware agency WebiProg GmbH are waiting for you!