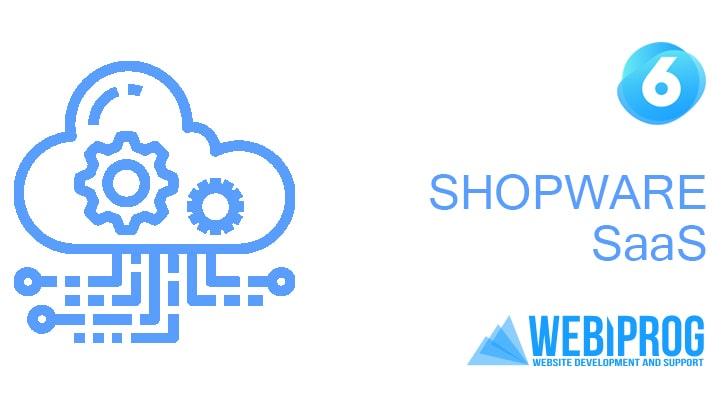 SaaS stands for "Software as a Service" and as the name suggests, a provision of software as a service for the customer. In most cases, a monthly fee is charged for the use of the software and the service provider takes over the necessary maintenance and administration for the customer. There are lots of cloud and SaaS solutions worldwide, suitable for B2B and/or B2C. According to statistics, the SCM market for SaaS solutions is growing by 20% annually.
However, there are now over 100,000 companies worldwide that have put their trust in Shopware 6 SaaS. What's the reason? Let's find out together…
As a Shopware Solution Partner, we have already had great experiences with this software and our customers are happy to share our enthusiasm.
What is important for customers when selecting software?
There are clear criteria that are applied: simplicity, reliability, flexibility and security.
If we want to look at it in more detail, we should make a slightly more detailed list:
Validated data controls
High availability
Multiple data centers
High level of integration
Connection through an enterprise firewall
Device authentication
Penetration testing
All these points are fulfilled by Shopware SaaS with flying colors thanks to the open source SaaS technology. Absolutely flexible on one side and absolutely secure on the other, that's one aspect of Shopware's corporate philosophy. "Create the outstanding" is their motto and they manage every time anew to follow these words also corresponding deeds.
By choosing a cloud solution, the software user can sell where their customers are. Whether a classic online shop, point of sale, social media platform, or marketplace, with Shopware 6 SaaS you centrally control all sales channels and promote products easily. This is one of the reasons why the SaaS model is becoming increasingly popular in a wide variety of sectors.
Shopware is the only e-commerce provider that offers both a SaaS and an open-source solution. Thanks to this universal approach, the software is fully customizable and also offers unique migration options without the need to rebuild your online shop. Contact us about this, we will be happy to support you.
Webiprog is a long-time experienced Shopware Solution Partner, having designed and completed over 400 e-commerce solutions. We know all the intricacies of the software and are happy to share our Shopware SaaS expertise with you. Your business ideas will find a great implementation with us, we promise! The reviews of our customers speak for themselves, feel free to take a look.
Contact us, we are looking forward to your ideas!