SHOPWARE AGENCY FOR YOUR SUCCESS
WebiProg has positioned itself as a Shopware service provider since 2012 and develops individualized, mature and stable stores for large corporations or retailers. We program powerful and highly specialized plugins based on Community Edition, Professional Edition and Enterprise Edition to a high standard.
Our team consists of qualified project managers, technicians and professionals with many years of experience in store support and programming. We have in the team trained UX designers who understand the features well and put a great emphasis on user experience.
Our quality assurance ensures code and functionality quality during every phase of development, from the functional specification, to the final deployment of your website, to Shopware support and assistance.
DEVELOPMENT PHASES IN THE CREATION OF THE SHOPWARE STORE
In order to estimate the scope of the project, we must first start with the project analysis, allowing our team to go into the order details as deeply as possible and compile the functional specification for successful order completion.
Once the scope and specifications are approved, the order moves to the production phase, where we first create the web design for your online store, then create Shopware theme and program plugin.
Before the web store goes live, we provide training for you and your employees to ensure that your company staff is well versed in how the new online store works.

SWITCH TO SHOPWARE
Are you an enterprise or sole proprietor planning a store migration to Shopware or a Shopware relaunch, or do you want to make the Shopware switch while keeping all product, order and customer data in the new store?
WebiProg takes care of the store migration as well as relaunch and provides the following scope for the correct data migration:
Product data (price, short and long description, pictures, manufacturer, product variants such as size, color, etc.)
Customer data (billing and shipping address, order history, contact details etc.)
Order data (order details and status as well as date, etc.)
As an expert, we provide a professional store changeover for you and complete the store changeover in connection with your ideas.
The complete store conversion is divided into several steps. Namely:
WEB DESIGN MIGRATION AND SHOPWARE THEME CREATION
In this step, we take care of creating a new template based on your website. That means we migrate the design of your current website including all animations (like hover and slider effects etc.) and create the theme. Pixel perfect design integration and responsive web design guaranteed!
SHOPWARE SETTINGS AND CONFIGURATION
The next step is the store settings. This point includes the following steps:
Multilingualism
Payment options setup
Setup of shipping options and shipping costs
Text and content migration (such as terms and conditions, imprint, images, blog entries, customer reviews, etc.)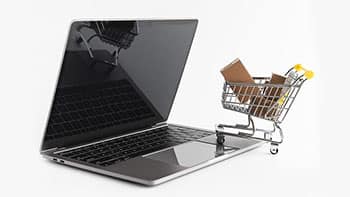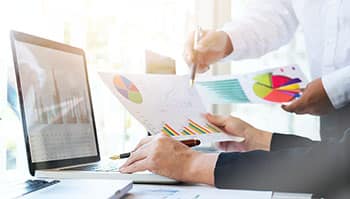 SHOPWARE PERFORMANCE OPTIMIZE
Store performance optimization refers to the reduction of page loading time. This problem occurs when there are a large number of products, or when many queries are sent to the database at the same time (for example, when selecting filter options or selecting product options).
SHOPWARE SEARCH ENGINE OPTIMIZATION
Shopware SEO refers to the optimization of the Shopware store, which achieves better placement in search engines by entering certain search terms. The following SEO measures are taken into account:
Shopware Off-Page SEO
URL Optimization
Canonical Tags and Canonical URLs
Individual category and article titles
H1/H2/H3 headings
Meta description
SpeedUp Optimization
Shopware OnPage SEO
Semantic Analysis
Keyword Analysis
SEO Copywriting / SEO Text Writing
SEO Content