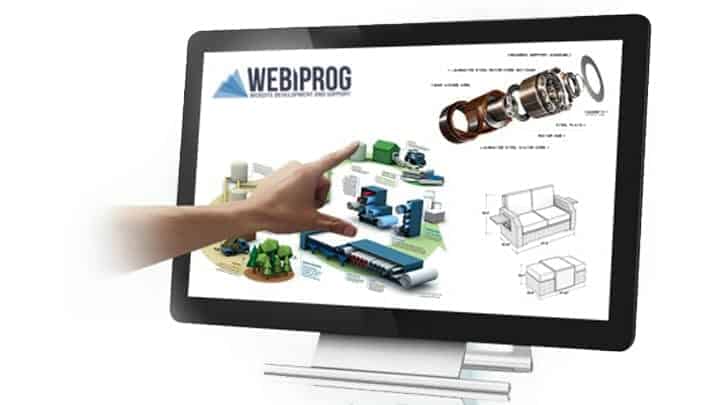 Who is the best fit for the Product Configurator for Shopware?
The Product Configurator for Shopware fits the manufacturing companies that want to have the products individualized and self-designed for their customers to effectively solve specific customer problems and to meet the customer requirements better.
The product configurator is a kind of customer survey according to a given scenario, which allows to find out what exactly the customer needs. In the end, the customer gets the visualized product and sees the cost incurred for it. This is a great way to sell a personalized product with many options online.
Below are the business sectors for which Shopware Product Configurator is of great benefit
1. Manufacture of metal structures and products, such as tanks, vessels, steam boilers, generators, etc.)
2. Manufacture of computers, electronic and optical products: elements of electronic devices, computer casings, peripheral and communication equipment, etc.
3 . Manufacture of electrical equipment: electric motors, distribution and control equipment, substations, switchgear, low-voltage switchgear, power plants, block modules, etc.
4. Manufacture of general-purpose machinery and equipment: industrial equipment, production lines, conveyors, motors, turbines, hydraulic and pneumatic equipment, valves, actuators, lifting and transport equipment, drilling equipment, etc.
5. Manufacture of industrial ventilation and air conditioning equipment, heat exchangers and machinery, compressors, etc.
6. Manufacture of machine tools, machinery and equipment for metal and wood processing.
7. Manufacture of machinery and equipment for the production of food and beverages.
8. Manufacture of machinery and equipment for agriculture and forestry, special vehicles, etc.
9. Manufacture of clothing, including work and professional clothing, sports uniforms, etc.
10. Manufacture of furniture: upholstered furniture, solid wood furniture, etc.
Do I need special experience to program the product configurator for Shopware?
Yes, if you already manage a shop with Shopware and would like to implement an individual concept for the Shopware configurator, it is recommended to contact an experienced Shopware agency that specializes in programming the product configurator.
As an expert in product configurators for Shopware, WebiProg would be happy to hear from you. Our Shopware specialists will be happy to advise you and respond to your special requests with full care.