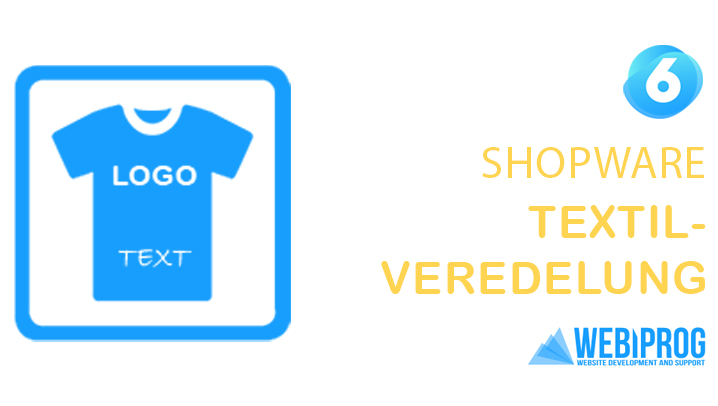 Textile finishing is an extremely important area of the apparel industry. The finishing of textiles can improve the appearance and durability of garments and give them additional functionality. Textile finishing can be achieved through various techniques, including printing, dyeing, embroidery, embossing, and more.
In this article, we will delve into the topic of textile finishing and discuss various processes and techniques that are common in the industry. We will also look at the benefits of textile finishing and the factors that should be considered when selecting the best process for specific applications.
So, if you're looking for information on textile finishing, you've come to the right place. This article will help you gain a basic understanding of the topic and assist you in making informed decisions when it comes to finishing textiles.
Textile finishing – Definition and significance
Textile finishing refers to the process by which fabrics or textiles are improved or modified through various techniques to enhance their properties or change their aesthetics. The process of textile finishing can take various forms depending on the goal to be achieved. Some of the most common forms of textile finishing are:
Printing: In this method, a pattern or graphic is printed onto the fabric.
Dyeing: The fabric is dipped into a solution of dye to give it a new color.
Coating: By applying a coating, the fabric can be made water-repellent, flame-resistant or abrasion-resistant.
Finishing: By finishing, the surface of the fabric can be made softer or smoother, increasing its comfort.
Textile finishing is often applied in the clothing and furniture industries to upgrade textiles and improvetheir properties. Different techniques are used depending on the requirements of use and the textile material.
Methods of textile finishing – Screen printing, transfer printing, digital printing, and embroidery
There are various methods for textile finishing, of which I can introduce you to some:
Screen printing: In screen printing, a stencil is placed on the fabric and then printed with a special ink. The stencil consists of a fine-mesh screen that blocks certain areas so that the ink only reaches the desired areas on the fabric. This technique is suitable for large quantities and is very durable.
Transfer printing/sublimation printing: In transfer printing, the desired motif is printed onto a special transfer film and then transferred onto the fabric using heat and pressure. With sublimation printing, the motif is directly introduced into the fabric. Here, the motif is printed onto a special carrier film and transferred onto the fabric using heat and pressure. Both methods result in brilliant and detailed prints that are also suitable for small quantities.
Digital printing: In digital printing, the desired motif is printed directly onto the fabric. A inkjet printer is used to transfer the motif onto the fabric in high quality and detail accuracy. This technique is very versatile and suitable for small and large quantities.
Embroidery: In embroidery, the motif is stitched onto the fabric using a needle and thread. This technique allows for very fine details and color gradients. The technique is very durable and suitable especially for smaller quantities or personalized textiles.
Each of the mentioned techniques has its own advantages and disadvantages, and the choice of the right technique depends on various factors such as the desired result, the edition, and the material of the fabric.
Textile finishing in different industries: Which industries benefit the most?
Textile finishing is an important part of the textile industry and is used in many different industries. In the following, we will look at some of the most commonly used finishing techniques for five different industries.
Sports team clothing: Teams of all kinds, whether sports, school, or community teams, can benefit from textile finishing techniques. Printing or embroidering team logos, names, and slogans on shirts, pants, jackets, and caps is particularly popular. These personalized clothing items create a strong identification with the team and strengthen the sense of belonging.
Workwear: Workwear often has to meet certain requirements, such as protection against heat, cold, or chemicals. Textile finishing techniques such as printing or embroidering company logos and names on workwear can strengthen the identity of the company and provide a professional appearance.
Leisurewear: Leisurewear covers a wide range of clothing items such as T-shirts, sweatshirts, hoodies, and more. Finishing can bring unique designs and patterns to textiles and enhance the appearance of the clothing items.
Gifts: Personalized gifts such as mugs, pillows, or jewelry are always popular, but personalized clothing items can also be a great gift idea. Finishing techniques such as printing or embroidering names or images on clothing items can create a unique and meaningful gift.
Promotional items: Textile finishing is also often used in the field of promotional items. Companies can increase their brand awareness by printing or embroidering company names and logos on clothing items such as T-shirts or caps.
Overall, there are many industries that can benefit from textile finishing techniques. Whether it's about strengthening the identity of a team, increasing the brand awareness of a company, or creating a unique gift – the possibilities are endless.
Design tool and more: The key features of a successful online shop software for textile finishing
Using an online shop software for textile finishing can make a big difference to the success of a company. Such software can help automate order processes, increase efficiency, and provide customers with a better experience when purchasing personalized textile products.
An important component of a successful online shop software for textile finishing is the design tool, also known as article designer, online product configurator, or T-shirt designer. This feature allows customers to create unique designs for their clothing items and order them directly in the shop. Here are some key features that a good design tool should have:
Ease of use: The online design tool should be easy to use and require no special knowledge. It should provide customers with an intuitive user interface to easily design their creations.
Various design options: The article designer should offer customers a wide range of design options. This includes the ability to choose different fonts and sizes, insert clip art or photos, and change colors.
Preview: The online product configurator should provide a preview of the finished product so that the customer can see exactly how their design will look on the clothing item.
Compatibility with different devices: The design tool should work seamlessly on different devices such as desktop computers, laptops, tablets, and smartphones.
Integration with the order system: The online product configurator should be directly integrated with the online shop's ordering system, so the customer can order and pay for the personalized product directly.
Other important features of a successful online shop software for textile finishing are user-friendly order processing, effective inventory and stock management, seamless integration with shipping and payment providers, and comprehensive reporting and analysis of sales data.
Overall, a well-designed online shop software for textile finishing can help a company increase its efficiency, save time and money, and provide customers with a seamless experience when ordering personalized textile products. It is important to choose a software that meets the specific needs of the business and offers features such as an intuitive design tool, user-friendly ordering process, efficient inventory management, and comprehensive reporting and analysis capabilities. By leveraging the power of technology, businesses can streamline their operations and provide customers with high-quality, customized products that meet their unique needs and preferences.
WebiProg GmbH – Your partner for a successful online shop with an online product designer for textile refinement
When it comes to creating and programming an online shop for textile refinement, there is no better choice than WebiProg GmbH. As a Shopware agency based in Nuremberg, we specialize in developing online shops that meet your requirements and provide your customers with a seamless shopping experience.
With our online product designer, your customers can easily create and order personalized clothing. Our design tool is user-friendly and offers a variety of design options that allow your customers to create unique designs. Whether it's team clothing, workwear, leisurewear, or promotional items – with our online product designer, textile refinement becomes child's play.
Our team of experienced developers works with the latest technologies to make your online shop for textile refinement as user-friendly as possible. We are committed to meeting your specific requirements and providing you with the best possible solution.
We also offer a wide range of features that make a successful online shop, including order and payment processing, inventory management, and reporting. We ensure that every aspect of your online shop functions smoothly and is tailored to the needs of your customers.
Overall, you can rely on us to create an online shop for textile refinement that meets your requirements and provides your customers with a great shopping experience. Contact us today and let's create a successful online shop for textile refinement together.