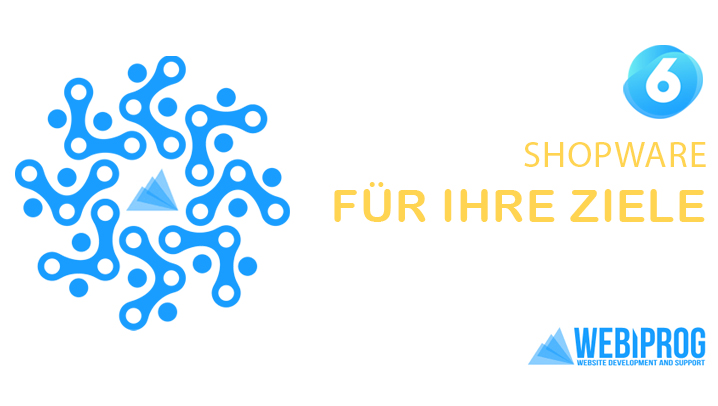 Imagine having a brilliant idea for an online store that excites you immensely. However, as the launch date draws near, the desire to give up grows stronger. This is because you need to arrange hosting, create a website, and figure out how all of this will facilitate sales. Nevertheless, employing a Content Management System (CMS) simplifies the task of creating an online store of any size and focus.
Launching an online store involves the crucial decision of which e-commerce system to use. There are numerous CMS options designed for various purposes and needs, including online sales. Even the popular WordPress platform can be extended with plugins to build a decent online store.
However, it's also possible to avoid plugins and extensions altogether by opting for a ready-made CMS tailored for online commerce.
In this article, we will introduce you to the best e-commerce platforms, shedding light on the pros and cons of different CMS options.
Free or Paid
A free platform for building an online store is not inferior to a paid one, regardless of the rumors spread by commercial platform providers.
Open-source programs are the result of the collective effort of many individuals who work to promptly address threats and attacks on CMS. However, it cannot be definitively stated whether paid or free systems are more secure. One factor is the number of people testing the CMS; the more people do so, the greater the likelihood of identifying vulnerabilities. Yet, this does not necessarily mean that developers will swiftly address these issues. Thus, the security of the website and the timely updating of the CMS are the responsibility of the online store owner.
Nevertheless, commercial systems have a significant advantage: customer support. When you purchase a CMS, you can always seek assistance and receive a response. This is more complex with free platforms. While thematic forums and websites exist, there is no guaranteed support. There's a substantial chance you might require the aid of a specialist, for which you'd need to pay. A free CMS provides an excellent starting point for beginners operating on a limited budget.
Ease of Installation, Configuration, and Administration
This aspect is subjective and may change with experience. A novice might find dealing with WordPress easier than Shopware. However, if someone has already created numerous websites on one platform, transitioning to another might prove challenging.
Popularity
Popularity contributes to the development of a community of platform users and developers. The larger the community of the system, the more ready-made templates, plugins/modules are available. This means you can more easily find the necessary extensions, design templates, contractors, and answers to questions.
Functionality
The ability for optimization and customization, the availability of integrated and external e-commerce tools, flexible customization of the user interface and design, along with other parameters, are important aspects when selecting a CMS.
SEO-Friendliness
A significant factor for a successful online store. This can be assessed through a series of indicators:
– Easy setup of search-engine-friendly URLs (speaking URLs)
– Creation of canonical URLs
– Access to the sitemap (sitemap.xml) and robots.txt file
– Editing of page titles and meta descriptions
– Flexible control over website loading times
Shopware is one of the best ready-made free platforms for online stores. With Shopware, you gain access to the core features of an online store: catalog, shopping cart, and checkout page.
You can download the e-commerce platform for free. Although Shopware has fewer free modules and design templates compared to WordPress, you'll find many feature extensions on the official marketplace.
However, the installation, configuration, and management of Shopware are labor-intensive. If you have time, search for the necessary platform information on the official website and unofficial sources. If time is limited, you'll find many developers who can assist you with CMS configuration.
To achieve an SEO-friendly website with Shopware, effort is required. Configuring search-engine-friendly URLs and canonical URLs, as well as creating a sitemap, are your primary tasks. These tasks can be tackled collaboratively using paid SEO modules or by reaching out to a programmer. Among the free extensions, you'll find those that solve individual tasks. However, this is not very convenient and requires time for setup.
This e-commerce platform helps you create online stores of any size.
Advantages:
– No limitations on the number of products and categories.
– SEO adaptation: Learn more about conducting a technical website audit.
– User-friendly administration features.
– Custom functions integrated into the platform: reviews and ratings, coupons and discount codes.
– Easy setup.
Disadvantages:
– Custom pages can be challenging to set up, such as contact forms.
– Creation of page duplicates that negatively impact SEO.
– Labor-intensive process of platform updates.
– Even paid extensions offer minimal support.
osCommerce
A well-known CMS for online shops, on which thousands of online stores have been created. The platform has been around since 2000, which has led to the growth of extensions and plugins on the official marketplace over time. The developers continuously adapt the platform to the new requirements of the e-commerce market.
The platform can be downloaded for free. For a fee, you can become an osCommerce ambassador, a special program for supporting the platform. You pay a one-time fee and receive privileges for support and in the official osCommerce forum.
Advantages:
– Good customization options for users.
– The platform version, support
– There is technical support.
– Over 7000 extensions.
– Convenient options for working with products: import/export, product comparison, filtering by attributes.
– Discount codes.
– SEO optimization, features for affiliate programs, integration with social networks, email marketing.
Disadvantages:
– Difficulties in product management – there is no limit to the number of products, but conducting an audit is quite complex.
– Lack of documentation for extensions.
– Many things need to be set manually, making the platform complex for the average user.
– High vulnerability – osCommerce is referred to as a "playground for hackers."
– Lack of updates for the platform.
Magento
A popular e-commerce platform. There is a free version of the system for small businesses, as well as a paid version for larger companies and enterprise resources.
Extensions and themes for the platform are available on the official marketplace. If you need to implement unusual functionalities, you should find a developer. After installation, the platform needs to be customized, and this requires specific skills.
Magento supports the technology of progressive web applications. This means that the website loads quickly and displays correctly on mobile devices.
The platform also allows for fine SEO adjustments.
Advantages:
– Flexibly customizable.
– The platform can be adapted for businesses of any size.
– Large number of modules to extend functionality.
– Mobile integration.
– Cart storage: remembers customers and stores orders for a specified period.
– Coupons and promotions.
– Over 1000 themes (about 90 of them are free).
– Knowledge base and forum.
Disadvantages:
– Website speed can be low if the programmer hasn't put in effort.
– Platform configuration requires knowledge and effort.
– Lack of technical support.
– No function for managing large inventory quantities.
WordPress
The globally most popular CMS for all types of websites. This is because WordPress is easy to install and manage.
The basic functionality of the platform is somewhat limited for creating an online store. However, the WooCommerce plugin or a similar e-commerce plugin can help create an online shop on WordPress. According to user choice, this is the best free platform for e-commerce. Combined with the WooCommerce plugin, WordPress leads globally in the number of e-commerce resources. It's a good option for small resources, though it becomes challenging for an online shop with more than 10,000 products due to database peculiarities.
The platform and the plugin can be downloaded for free. Thanks to the platform's popularity, plugins, design themes, and specialized online resources are continually evolving. Additionally, there are paid themes and plugins that allow making the website more unique. You can also find someone familiar with the platform who can help you set up the system.
Using WordPress for a website has a positive impact on Google ranking in search results. However, additional work is needed for the SEO optimization of the platform, such as using plugins like "All in One SEO Pack."
Advantages:
– Open source.
– Large developer community.
– Variety of themes and plugins to extend functionality.
– Numerous thematic websites and forums for website management questions and platform-related issues.
– Easy to manage.
Disadvantages:
– No official technical support.
– The CMS was not originally designed for an online store, so work is needed on the website's functionality.
– Much of the WooCommerce functionality and customer support are paid.
– High vulnerability, but this can be mitigated through additional website settings by a programmer.
Successful E-Commerce Solutions with Our Shopware Web Agency
Your Tailored Path to a Thriving Online Store – Explore Our Expertise in Shopware Development!
We are your trusted destination for creating and optimizing Shopware-based online stores. As experts in Shopware development, we offer tailored solutions to achieve your E-commerce goals.
Our Shopware services include:
Custom Shopware Implementation:
We design and develop your online store from scratch based on your requirements. Our experienced team customizes Shopware to your specific needs, ensuring a unique shopping experience for your customers.
Design and User Experience:
We understand the importance of appealing design and user-friendly interfaces for your store's success. Our designers craft an attractive and intuitive design that perfectly represents your brand.
Extensions and Customizations:
Our developers excel at integrating Shopware extensions and customizing existing features. We enhance your store with bespoke functionalities to meet your business demands.
Mobile Optimization:
With the growing significance of mobile shopping, we ensure your store seamlessly operates on all devices, providing a top-notch mobile shopping experience.
SEO Optimization:
Our Shopware experts are well-versed in the latest SEO best practices. We optimize your Shopware setup to ensure visibility in search results, reaching more potential customers.
Technical Support and Maintenance:
Our customer support team is always ready to address your inquiries and provide technical assistance. We also take care of regular store maintenance to ensure smooth operation and security.
Why Choose Us?
Expertise: Our team possesses extensive experience in Shopware development.
Custom Solutions: We tailor Shopware to match your unique requirements.
Reliability: Timely delivery and high-quality standards are our priority.
Transparent Communication: We keep you informed throughout the entire development process.
Customer Satisfaction: Your satisfaction is our success. We strive to exceed your expectations.
Ready to elevate your online store to the next level? Contact us today to discuss your Shopware projects and find a customized solution that perfectly fits your needs.