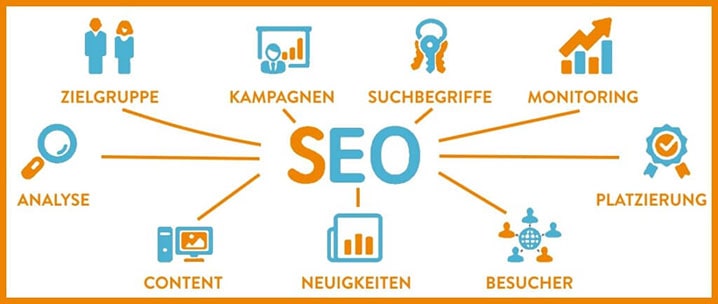 Online store optimization for search engines includes several measures that influence better positioning and visibility of your system in search engines. The more users can find your website on search engines, the more visits you will get to your store.
If all optimization measures are efficiently implemented and the online store is well optimized, the following result can then be expected:
Improve Google ranking: with improved website positioning, you will get more website views via search engines.
Target audience: Through SEO optimization, you can display the website via certain key phrases to users searching for similar offers.
Increase website trust: SEO optimization and SEO measures popularize information about your online store, which increases trust in the website, creates a certain image and positively influences the position in search engines.
Increase sales: when the ranking of the website increases and the number of keywords in the search engine results in increases, the number of orders placed also increases.
STEPS FOR SEO SHOPWARE
We as Shopware agency have developed the following steps for professional store optimization:
Analysis of the current website status: review of the quality of website optimization, usability, error detection. Based on the information obtained, a list of goals and objectives is set.
Determining and compiling keyword density: creating a list of thematic keywords and phrases.
On-Page Optimization: Complex improvement measures that affect the source code and content of all store pages according to the requirements of search engines. Eliminating technical errors, speeding up work, improving the user interface: eliminating technical errors, optimizing the loading time, etc.
Off-page optimization: link building (building backlinks). The number of such backlinks has a positive effect on the website's positioning in search engines. Therefore, Shopware experts ensure the growth of the website positions by regularly increasing the number of links.
Testing the results: review of set goals and tasks.
Further development: regular improvement of SEO measures.
AGENCY FOR YOUR SUCCESSFUL SEARCH ENGINE OPTIMIZATION
WebiProg as your competent Shopware partner agency ensures a professional SEO optimization and enables you to improve the Google ranking of your online store.
Why it is worthwhile to have your Shopware Shop optimized by us
Professional approach: our experienced team of Shopware specialists will take SEO optimization of your system under their own control.
Readiness to start: we are ready to start the job quickly and complete it to your full satisfaction.
Information: we compile the specifications and inform you about the current status of the work.
Unique solution: our SEO agency will develop an advertising strategy that meets your individual requirements.
We as an advertising agency currently support many B2B and B2C companies and would be happy to help you with SEO.